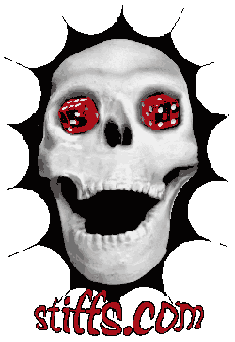 Welcome to the home of death on the web since 1994, and host of the Game of All Games: The Lee Atwater Invitational Dead Pool!
It's simple, really - you just pick some famous people you think are going to die, and whoever gets the most right wins.
We've got multiple games, email alerts when the famous ones hit the dirt, and tons of other sick fun for the whole family. Come on in and have a look around …
You can use any email address you've ever used at Stiffs.com to log in!
If you don't know what your password is — or if you never had one — try the password recovery system.